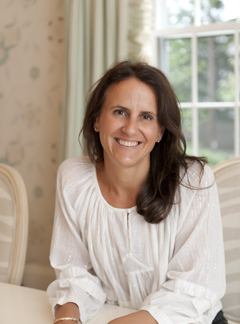 ABOUT LAURA
Laura Wilmerding brings a wealth of design experience to all of her design projects. Having worked for both House Beautiful and Country Living magazines in New York City, Laura gained a solid understanding of design and developed her sense of style.
Laura prides herself in her highly personalized approach to the design process. With her keen eye, creative flare and ability to understand what clients want, she ensures that the design process is positive and enjoyable. Whether it's a full make-over, or updating a tired room, she takes pride in creating comfortable, sophisticated interiors that express the client's personality.
Laura was a co-founder of The Design Shop, an interior design firm and retail store in Boston. In 2006, she launched Laura Wilmerding Interiors. Her projects vary in style, size and she's comfortable working with clients of all ages. Projects have included homes in Boston, Nantucket, Chatham and Florida.